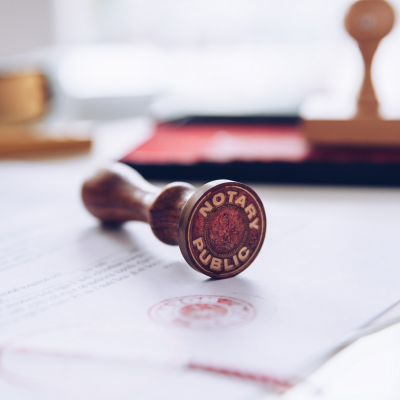 Welcome to our Notary Services in Houston, Texas!
If you need important documents notarized, you've come to the right place. Our team of experienced and certified notaries is here to help you with all of your notary needs.
What is a notary public? A notary public is a person who is authorized by the state to witness the signing of important documents, administer oaths, and certify copies of documents. Notaries help prevent fraud by verifying the identities of signers and ensuring that they are signing the document voluntarily.
Our notary services include:
Document notarization: We can notarize any document that requires a notary signature, including affidavits, deeds, contracts, and more.
In-office services: Our notary services are available in-office during regular business hours.
We are professional, reliable, and efficient. We understand the importance of your time and your documents, which is why we make sure to provide fast and accurate notary services.
If you need notary services in Houston, Texas, give us a call or visit our office. We look forward to helping you with all of your notary needs!
At our notary office in Houston, we understand that dealing with legal documents can be a stressful process. That's why we strive to make the notarization process as easy and efficient as possible for our clients. Our team of certified notaries has years of experience handling a variety of legal documents and we're committed to ensuring that your documents are properly notarized and authenticated.
Our document notarization services include, but are not limited to:
Affidavits
Powers of attorney
Medical records
Deeds and title transfers
Wills and trusts
Loan documents
And more
We're proud to serve individuals, families, and businesses throughout the Houston area with our professional notary services. Our team is friendly, knowledgeable, and dedicated to providing our clients with top-notch customer service. We understand that your time is valuable and we'll work with you to ensure that your documents are notarized quickly and accurately.
Whether you need one document notarized or a stack of legal papers, we're here to help. We also offer flexible scheduling options to accommodate your busy schedule. If you're in need of notary services in Houston, please don't hesitate to reach out to us. We look forward to serving you!